Assessment and Treatment
Our practice has extensive experience treating the voice and swallowing difficulties.
Videostroboscopy
Acoustic and aerodynamic voice assessment
Behavioral voice assessment
Voice treatment for

Occupational voice users  (e.g. teachers, customer service representatives)
Neurologic voice impairments
Chronic Cough
Exercise-Induced Laryngeal Obstruction (EILO)

Swimmers and other elite athletes
Elite athletes

The Performing Voice
Pediatric Voice Disorders (e.g. hoarse voice)
Corporate Voice Training
Fiberoptic Endoscopic Evaluation of Swallowing (FEES)
Clinical swallowing assessment
Swallowing treatment for

Parkinson's disease
Stroke
Other neurological conditions
Cancer
Dementia
SPEAK OUT! – approach for Parkinson disease
Lessac-Madsen Resonant Voice Therapy
Straw Phonation Voice Therapy
Myofascial Release
PhoRTE Voice Therapy
Expiratory Muscle Strength Trainer (EMST) training
Speech and Language Therapy
Swallowing Therapy
Aphasia
Dysarthria
Cognitive Assessment and Treatment
Physiologic singing lessons
Therapy sessions are available both in the office and online via a patient-protected telehealth format for those located in the state of Florida.
Your first appointment at South Tampa Voice Therapy is the evaluation and is 1-hour. We prefer that your evaluation appointment is in the office, however, some assessments can be performed online. A comprehensive voice and swallowing assessments using a scope are in-office appointments. Subsequent appointments are therapy sessions and range from 30-45 minutes. Therapy sessions can be in the office or online. Your insurance may not cover online therapy sessions.
Athletes with exercise-induced breathing difficulties.
Therapy sessions are preferably completed out of the office where exercise can be performed: a park, track, gym or swimming pool. We will coordinate treatment sessions with your coach to assist you in your recovery process.
South Tampa Voice Therapy is contracted with the following insurance plans: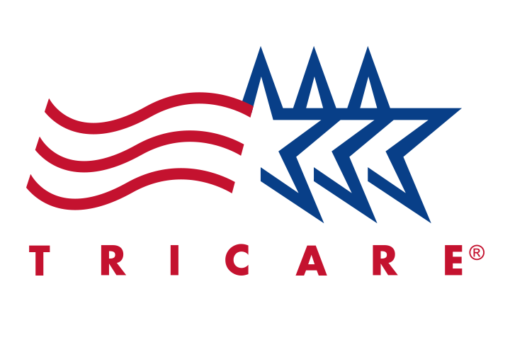 We are available for speaking engagements for
Topics
Parkinson disease communication and swallowing topics for community support groups
Workshops
Vocal wellness workshops for teachers and other occupational voice users
Voice modification workshops for folx on the Gender Spectrum
When Kids Need Help
South Tampa Voice Therapy provides assessment and treatment for pediatric voice disorders such as hoarse voice, vocal nodules, vocal cord dysfunction, and chronic cough. However, sometimes children need other services as well.
We are pleased to refer patients and friends who need help with pediatric speech and language to Decker Therapy Services and All About Speech & Language. Both practices provide therapy for pediatric delayed language, articulation difficulties, and feeding therapy.
What is SPEAK OUT! & LOUD Crowd?
SPEAK OUT! is a speech therapy approach designed to assist those living with Parkinson's disease improve their voice, speech, and swallow function. Sessions are one-on-one and transfer speech from automatic to intentional tasks. SPEAK OUT! is completed in 12 sessions over four weeks. Following four weeks, participants report improvement in their speaking, ability to be heard, and improved quality of life. Sessions are transitioned to group sessions in the LOUD Crowd.
LOUD Crowd group sessions meet in person once weekly and are free. The sessions provide maintenance of skills obtained during SPEAK OUT!, accountability, camaraderie, and support for the participants.
The SPEAK OUT! & LOUD Crowd therapy regimens were developed at Parkinson Voice Project in Richardson, TX.  You can visit their website HERE.
When and where can I receive services?
Speech therapy can be ordered by your physician, most often a neurologist or primary care physician. Please contact South Tampa Voice Therapy to schedule your comprehensive voice, speech and swallow assessment. SPEAK OUT! is offered Monday-Friday from 9am to 5pm either in person at South Tampa Voice therapy or virtual through telehealth. LOUD Crowd sessions meet Tuesdays at 1 pm in person and Thursdays at 1pm online.
What costs are associated with these services?
Speech therapy is covered by Medicare and most Medicare Advantage Plans. We will verify your insurance benefits ahead of working with you.
LOUD Crowd is a free service offered at South Tampa Voice Therapy.