Cara Bryan, MA, CCC-SLP
Speech Language Pathologist, Voice and Singing Specialist
She/Her/Hers
Hi! My name is Cara Bryan. I am often asked, "How did you choose the field of speech pathology?" Well, many reasons! From a very young age I was fascinated in voice, various accents, singing, and those with vocal difficulties. I watched my grandmother who lived with Parkinson's disease struggle to make herself heard across the dinner table and thought, why? Why can't she just speak up? My curiosity in voice and how it was produced led me to major in vocal performance in college and fueled my desire to assist others with vocal challenges.  The first speech-language pathologist I knew – my mother – encouraged me to pursue the field as I could specialize in the rehabilitation of voice. My educational and professional path took me to the hospital setting where I worked for 14 years prior to starting my own practice. I formed South Tampa Voice Therapy so I could fulfill my passion of assisting others on their voice journey. I look forward to working with you.
Anna Marie Mainiero, MS, CCC-SLP
Speech Language Pathologist
She/Her/Hers
Hi! My name is Anna Marie, and I appreciate you taking the time to get to know me. I was inspired to become a Speech-Language Pathologist by my grandpop who suffered a stroke when I was 10 years-old and hasn't said a word since. Watching how his communication challenges affected his lifestyle, independence, and happiness influenced me to serve those walking in similar shoes. Throughout my education and clinical experiences, I've discovered passion in treating various populations.
Melanie Schmidt, MS, CF-SLP
Speech Language Pathologist
Clinical Fellow
She/Her/Hers
Hello! My name is Melanie. I began my career working with autistic children in schools and homes. I saw first-hand how communication is central to every aspect of life. This is where I discovered my passion for facilitating speech and language through a team approach. As I gained experience in a variety of areas, my appreciation grew for speech-language pathology and all that it encompasses. I am excited to work with you!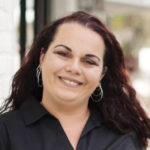 Kristin Carlton, LPN
Clinical Coordinator
She/Her/Hers
Hello, my name is Kristin. I am the Clinical Coordinator for South Tampa Voice Therapy. I started my career in the medical field because I have always had a fascination with the disease processes of the human body. I have been in this field for almost twenty years working in various types of practices including OB/GYN, neurosurgery, plastic surgery, colorectal surgery, vascular surgery, general surgery, otolaryngology, and primary care before my position at South Tampa Voice Therapy. As my career has progressed, I have shifted from the clinical aspect to the administrative aspect because my knowledge on the clinical side has given me a broader base on understanding insurances and compliance guidelines at the federal and state level.
Medical Assistant- 2002
Licensed Practical Nurse- 2008
Licensed Practical Nurse State of Florida since 2008
National Technical Honor Society Member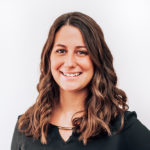 Morgan Prezzano
Administrative Assistant
She/Her/Hers
Hi! My name is Morgan Prezzano and I'm pretty new to South Tampa Voice Therapy. I'm an aspiring speech pathologist who recently graduated from the University of Florida and is in the process of applying to Master's programs for speech! I've always been passionate about helping others, specifically children with developmental and intellectual disabilities and have pursued this passion through volunteer work, research, studying abroad in Ireland and other related experiences. Before meeting Cara, I never really realized that I had this same passion for helping adults and through this opportunity working as an Administrative Assistant at STVT, my eyes have been opened to the possibilities that come with a career in speech pathology.
B.S in Biology

Minor in Family, Youth and community Studies

University of Florida 2020

 Post-baccalaureate program in communication sciences and disorders

University of South Florida
UF in Galway and Gweedore study abroad- Galway Autism Partnership 
Behavioral Analysis Research at the Behavioral Analysis Research Center at the University of Florida 
Medical Scribe at Florida ENT and Allergy 
Nannying at Twinkle Toes Nannying agency 
Volunteering at UF Shands Magnolia Park Rehab Center