We are available for speaking engagements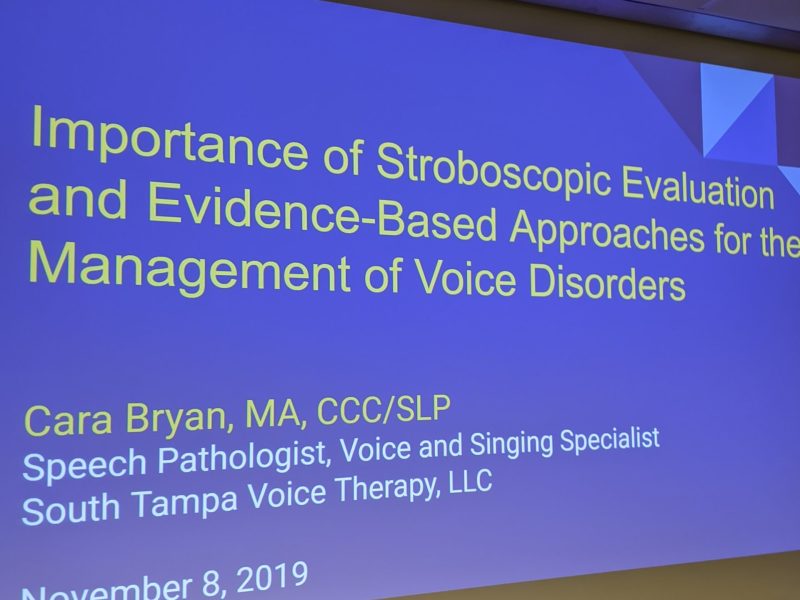 Athletes with exercise-induced breathing difficulties.
Therapy sessions are preferably completed out of the office where exercise can be performed: a park, track, gym or swimming pool. We will coordinate treatment sessions with your coach to assist you in your recovery process.
South Tampa Voice Therapy provides assessment and treatment for pediatric voice disorders such as hoarse voice, vocal nodules, inducible laryngeal obstruction (formerly vocal cord dysfunction), and chronic cough. However, sometimes children need other services as well.
We are pleased to refer patients and friends who need help with pediatric speech, language, and feeding to Decker Therapy Services and All About Speech & Language. Both practices provide therapy for pediatric delayed language, articulation difficulties, autism spectrum disorder and feeding therapy.
SPEAK OUT! is a speech therapy approach designed to assist those living with Parkinson's disease improve their voice, speech, and swallow function. Sessions are one-on-one and transfer speech from automatic to intentional tasks. SPEAK OUT! is completed in 12 sessions over four weeks. Following four weeks, participants report improvement in their speaking, ability to be heard, and improved quality of life. Parkinson Voice Project is located in Richardson, TX.  You can visit their website HERE.
https://www.parkinsonvoiceproject.org/OurSpeechTherapyProgram
Speech therapy can be ordered by your physician, commonly an ENT, neurologist, pulmonologist, GI physician and/or primary care physician. Please contact South Tampa Voice Therapy to schedule your comprehensive assessment.